Common Core & Struggling Learners
» Positive/Negative Numbers PD
Math Accessibility


Building Math Knowledge for Teaching Struggling Learners: Decimal Standards
Whatís the math content? Decimal concepts from the Common Core State Standards for grades 5 and 6. Topics include representing decimals; comparing and ordering; connecting fractions, decimals, and percentages; and adding, subtracting, multiplying, and dividing decimals.
Blended PD Program combines face-to-face and online learning:
Introductory workshop + 4 online sessions + Mid–course workshop + 3 online sessions
What will you gain from the PD program?
Deepen your own knowledge of key decimal concepts
Build flexibility in approaches to decimals concepts by using manipulatives, visual representations, number lines, algorithms, and computer applets
Use formative assessment probes for identifying studentsí math strengths and difficulties with decimals
Learn about research on misconceptions and on effective practices for addressing them
Expand repertoire of instructional practices for making math lessons more accessible
Take away ideas and materials to apply in your classroom practice
Who should attend? General educators/math teachers and special educators who teach 5th and 6th grade. We encourage you to participate with colleagues. No prior experience with on-line learning is needed.
PD Hours: 40 hours of high–quality, differentiated PD over 10 weeks
Cost: Group discounts available! Options for districts to customize PD! Contact abrodesky@edc.org for more info.
Graduate Credit Option: Participants have option of taking course for 3 graduate credits at an additional cost.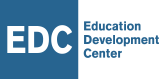 | ©2003-2018 Education Development Center, Inc. All rights reserved.
This project is supported by the National Science Foundation Grant No. 1621294. Opinions expressed are those of the authors and not necessarily those of the Foundation.