Helpful Links
The links below are grouped in six categories. Click the links or scroll down to find what interests you.
Collaboration
Special Connections
http://www.specialconnections.ku.edu/cgi-bin/cgiwrap/specconn/main.php?cat=collaboration&section=main
Teacher tools, research, case studies, and information on different collaborative teaching situations, including online collaboration.
Math and Accessibility
The Access Center
http://www.k8accesscenter.org/training_resources/math.asp
Helpful Math resources relating to students with disabilities, including information briefs, links, presentations, and webinars.

All Kinds of Minds
http://www.allkindsofminds.org/LearningBaseCategory.aspx?categoryID=1 Material on learning mathematics and suggestions for helping learners from Mel Levine's non-profit institute for the understanding of differences in learning.

Literacy Matters
http://www.literacymatters.org/content/math.htm
Selected links with information and strategies for helping students develop the the reading and writing skills they need for success in math.

MathVIDS
http://coe.jmu.edu/mathvidsr/
This site provides videos and information on instructional strategies that teachers can use to help students who are having difficulty learning mathematics.

Misunderstood Minds
http://www.pbs.org/misunderstoodminds/
Focuses on the work of Mel Levine and has a section on mathematics.

Reading Your Mathematics Textbook, by Alex M. McAllister
http://web.centre.edu/alexmcal/docs/reading.html
How to read (or help others read) math textbooks effectively as part of learning math.
Special Education
Center on Disability and Community Inclusion at the University of Vermont
http://www.uvm.edu/~cdci/
Information on including all students in statewide assessments (as one aspect of valued life outcomes for individuals with disabilities of all ages).

The Council for Exceptional Children
http://www.cec.sped.org/
The largest organization in America for special education. Represents parents, students, teachers, and teacher educators. Links to important websites and research databases.

Hello Friend
http://www.hellofriend.org/
Site dedicated to Ennis Cosby (son of Bill), and focused on kids with learning disabiliities.

LDOnline
http://www.ldonline.org/
Information about learning disabilities and ADHD. Articles, monthly columns, first person essays, children's writing and art, forums, and a comprehensive resource guide.

The National Center on Educational Outcomes
http://education.umn.edu/NCEO/
Provides national leadership in the participation of students with disabilities in national and state assessments.
Study Groups
Looking at Student Work
http://www.lasw.org/
Ideas and resources for the practice of looking at student work to strengthen connections between instruction, curriculum, and other aspects of school life in order to improve students' learning.

Exemplars
http://www.exemplars.com/index.html
Teacher assignments with benchmarked student work samples and classroom-tested, standards-based assessment materials.

Critical Friends Groups
http://www.nsrfharmony.org
Information, updates, events and resources for Critical Friendship and Facilitative Leadership, from the National School Reform Faculty.

Lesson Study Research Group
http://www.tc.columbia.edu/lessonstudy/
Information, research, and networking opportunities for US educators interested in lesson study.

NW Regional Educational Laboratory
http://www.nwrel.org/msec/lessonstudy/overview.html
Clear and detailed description of the lesson study process.

Lesson Study Communities Project in Secondary Mathematics
http://www2.edc.org/lessonstudy/
Information about this project to support teams of secondary mathematics teachers in Eastern Massachusetts in implementing lesson study.
Study Groups: Articles, Books, and Journals
Article: Looking at Student Work for Teacher Learning, Teacher Community and School Reform by Judith Warren Little, Maryl Gearhart, Marnie Curry, and Judith Kafka
http://www.nsrfharmony.org/Warren_Little_et_al_2003.pdf
A two-year study examined approaches to looking at student work, and saw evidence emerge on what aspects benefit teaching and learning.

Book: Collaborative Analysis of Student Work: Improving Teaching and Learning by Georgea M. Langer, Amy B. Colton, and Loretta S. Goff.
http://www.lasw.org/resources_books.html#books
How to set up analysis of student work in a system that combines action research, study groups, standards-based learning, student assessment, teacher reflection, and portfolio assessment.

Book: A Facilitator's Book of Questions: Resources for Looking Together at Student and Teacher Work, by David Allen and Tina Blythe.
http://www.lasw.org/resources_books.html#books
Resources and strategies for using protocols, or structured conversations, to support successful group work.
Technology Strategies
CITEd
www.cited.org
CITEd offers online technical assistance tools, professional development, best practices, and communities of practice to support leaders in integrating technology so that all students achieve high educational standards.

Graph Paper Printer
www.pdfpad.com/graphpaper
incompetech.com/beta/plainGraphPaper
Print and customize all kinds of graph paper.

Math Applets
Library of Virtual Manipulatives: http://nlvm.usu.edu/en/nav
Illuminations:http://illuminations.nctm.org/
Illuminations online activities: http://illuminations.nctm.org/ActivitySearch.aspx
NCTM: http://standards.nctm.org/document/eexamples/ |
Project Interactivate: http://www.shodor.org/master/interactivate/
Seeing Math: http://seeingmath.concord.org/sms_interactives.html

Math Dictionaries
Math Dictionary for Kids: http://www.teachers.ash.org.au/jeather/maths/dictionary.html
The Math Lab Dictionary: http://www.themathlab.com/dictionary/bwords/bwords.htm
Project Interactivate's Dictionary: http://www.shodor.org/interactivate/dictionary/index.html
Intermath Dictionary: http://www.intermath-uga.gatech.edu/dictnary/descript.asp?termID=50

Tape recordings of some math curricula
http://www.rfbd.org/
Recordings for the Blind and Dyslexic. 609-452-0606. |
Universal Design for Learning
CAST
http://www.cast.org/
Information on Universal Design for Learning. The Teaching Every Student (TES) section of the CAST site includes planning tools and activities.

UDL Resources and Tools Online
http://www.neirtec.org/udl/
NEIRTEC has compiled resources and tools regarding Universal Design for Learning, including a downloadable, printable resource bookmark.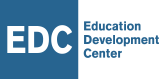 | ©2003-2018 Education Development Center, Inc. All rights reserved.
This project is supported by the National Science Foundation Grant No. 1621294. Opinions expressed are those of the authors and not necessarily those of the Foundation.