Accessibility Planners
Our project has developed a variety of planners to help teachers plan accessibility strategies for lessons from their mathematics curricula. The planners provide guiding questions for identifying mathematical goals, potential barriers, and strategies to enable students to reach the goals. We have used these planners in workshop activities as a way to analyze lessons and brainstorm accessibility strategies. Teachers and school and district-based staff developers may make up to 10 copies. For commercial purposes, please contact us for permission.
The following documents are in PDF format. To view them, you need the free Adobe Reader software.
Lesson Planner
This template can be used to plan accessibility strategies for individual lessons.
Accessibility Planner with Student Columns
This template provides a different version of the lesson planner. It includes two columns for listing students' strengths and weaknesses. (This is the planner that we used in our article for Teaching Children Mathematics, Oct. 2004.)
Weekly Co-Planner
This 5-day planner is designed for math teachers and special educators who are co-teaching.
2-page Co-Planner for Individual Lessons and 1-page Co-Planner for Individual Lessons
These versions of the co-planner are for individual lessons. There are columns for planning the roles of each teacher in preparing and implementing the accessibility strategies. Both versions contain identical content: The 2-page version has more room to write; the 1-page version is compact.
Individual Focal Student Planner
This planner is designed for recording observations on the strengths and weaknesses of an individual student. There is a space for listing accessibility strategies that are helpful for the student.
Sample Individual Focal Student Planner
This template has been completed for a 6th grade student with a disability.
Focal Students Planner for Three Students
Planning lessons with a few focal students in mind is a useful model for addressing the diverse learning needs of students. Select three students that represent a range of learners and use this planner to list their strengths and weaknesses.
Here are some examples of different ranges to consider:
Example A
Example B
Example C
Example D

Typical Student
Struggling Student with IEP
High Performing Student

Typical Student
Student with IEP
Struggling Student

Student w/IEP, language difficulties
Student w/IEP, memory difficulties
Student w/IEP, visual/spatial difficulties

Typical Student
Student with IEP
English Language Learner (ELL)
Sample Focal Students Planner
This planner has been completed for three 7th grade students.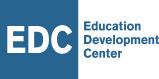 | ©2003-2022 Education Development Center, Inc. All rights reserved.
This project is supported by the National Science Foundation Grant No. 1621294. Opinions expressed are those of the authors and not necessarily those of the Foundation.