Here's a Logo program that draws some shapes:
to inspi :s :a :i
fd :s rt :a
inspi :s :a+:i :i
end

Sometimes inspi produces a shape that is "back and forth": (The numbers under the pictures show the inputs.)
What about the patterns you get when you divide by other numbers?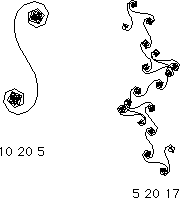 Sometimes the shape is poly-like: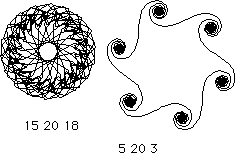 And sometimes it just marches away, never to be seen again:
Are other behaviors possible? Develop a theory to explain how the shapes depend on the inputs.