Contact Us
We are located at:
Addressing Accessibility in Mathematics
EDC
43 Foundry Avenue,
Waltham, MA 02453-8313
Email: SMI@edc.org

To get in touch with us and learn more about our projects, email us at SMI@edc.org. Please include your name and contact information within the email so we can respond to your request in a timely manner. We do not sell, share, or otherwise disclose your email address or personal information.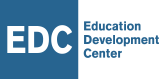 | ©2003-2020 Education Development Center, Inc. All rights reserved.
This project is supported by the National Science Foundation Grant No. 1621294. Opinions expressed are those of the authors and not necessarily those of the Foundation.