Improving Math Learning for Students with Disabilities:
Patterns and Algebra Strand (Grades 6-8)
In this course, teachers learn ways to make math lessons accessible to a range of diverse learners, while still maintaining high standards and the integrity of the math. Focusing on the Patterns and Algebra strand, teachers deepen their understanding of the kinds of difficulties students have with this math content, and explore different ways to help them.
In the sessions, teachers view classroom videos, examine student work, read case stories, engage in discussions, and plan strategies to use with their students. With practical suggestions and Accessibility Planning Tools, the course enables teachers to apply strategies to their specific situations—their curricula, students, and school contexts.
Who should take this course? Math teachers and special educators (Grades 6-8). We strongly encourage teaching partners and teams to take the course together.
What kinds of students with disabilities does the course focus on? Students with learning disabilities who are being taught the general education mathematics curriculum.
What Do Math and Special Educators Say about the Course?

"This course was great... It was good to see different accessibility strategies, and how to implement them in the classroom. I also enjoyed the time that was set aside for the math teacher and myself to work together to plan material."
"I loved the concrete tools- co-planning worksheets, accessibility framework etc. [and] valued the structured time to work with my co-teacher."
"The course offered a great combination of discussion, reading, videos, and activities. The instructors were incredibly knowledgeable and supportive!"

Click for more specifics of what teachers gained from the course.
What Do Districts Need to Do in Order to Host the Course?
Recruit participants. The course needs a minimum of 25 participants, including both special educators and math teachers. The maximum number is 40 participants.
To maximize the impact of the course and planning activities, we strongly encourage:
° Co-teaching partners to participate together
° Teachers to take the course with grade-level colleagues
Math coaches and district coordinators in math and special education are also encouraged to participate.
Set up the course schedule. The hosting district needs to work with the instructors to determine dates and times for the sessions. (Note that districts need to provide substitutes for the full-day sessions.)
Provide a meeting location. The hosting district needs to provide a meeting room for sessions, with enough room for teachers to work together in small groups at tables or desks.
For more information, please
contact us
.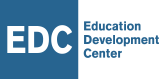 | ©2003-2018 Education Development Center, Inc. All rights reserved.
This project is supported by the National Science Foundation Grant No. 1621294. Opinions expressed are those of the authors and not necessarily those of the Foundation.