Strengthening Mathematics Intervention: Fractions Course
2-Day Summer Institute: August 7– 8, 2019 at EDC in Waltham, MA
5 Online Sessions: Sept. 16, 2019 – Jan. 27, 2020
Who is invited? This PD course is designed for middle grades teachers of mathematics intervention classes. Mathematics leaders/coaches are also welcome. Sign up with colleagues or on your own!
Why participate?

Strengthen your approaches for teaching struggling learners and making effective use mathematics intervention time.
Learn about research on fraction difficulties/misconceptions and on ways to address them.
Gain powerful diagnostic approaches to identify students' strengths and learning needs.
Plan ways to target instruction for your students by using diagnostic findings.
Expand your repertoire of instructional practices for building understanding of fractions.
Take away ideas and materials to apply with your students.
Why focus on fractions? Fractions is a high-priority topic for mathematics intervention classes. Struggling learners often lack understanding of foundational fraction concepts and this impacts their success in the middle grades. The course will focus on ways to build students' understanding of foundational topics, such as equivalence and comparing, and of fraction operations.
PD Hours/PDPs: 40
Cost: $150 Registration and Materials Fee. Save $25 if you apply by April 30!
This comprehensive PD course, valued at $775, is available for only the cost of materials and registration through funding from the National Science Foundation.
Graduate Credit Option: You may enroll for 3 graduate credits for an additional cost of $375.
Who are the instructors? Amy Brodesky, Emily Fagan, and Theresa MacVicar bring decades of expertise in creating and leading high-quality mathematics PD with a focus on struggling learners.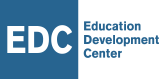 | ©2003-2019 Education Development Center, Inc. All rights reserved.
This project is supported by the National Science Foundation Grant No. 1621294. Opinions expressed are those of the authors and not necessarily those of the Foundation.